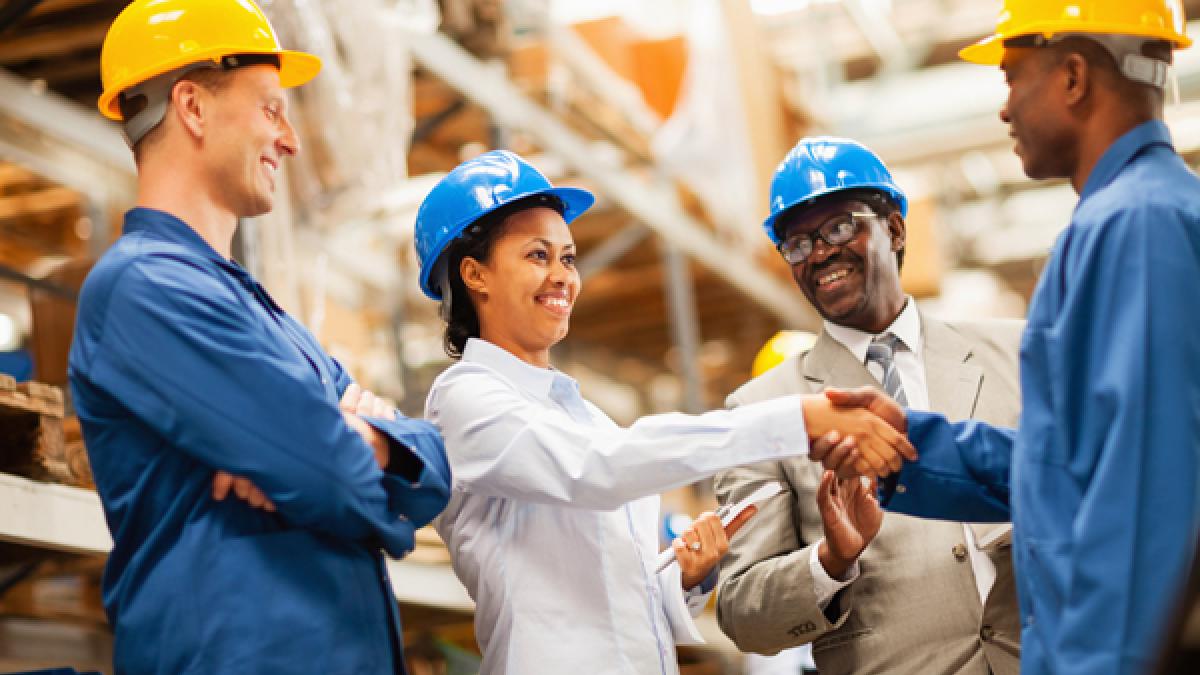 Congresswoman Van Duyne is a firm believer in limited government. She has been committed to removing the web of bureaucratic red tape in order for small businesses to thrive. While working on the Small Business Committee, the Congresswoman has remained dedicated to slashing regulations and getting the government out of small businesses' way.
Secretary Guzman Letter
Rep. Van Duyne sent a letter to Small Business Administration (SBA) Administrator Guzman questioning how President Biden's economic policies are affecting small businesses.
With continuing federal enhanced unemployment benefits, small businesses are being forced to compete with the federal government to hire employees. Not only is this destructive policy hurting small businesses, it is shackling an already recovering economy.
The letter also requests answers on what effects increasing capital gains and corporate tax rates would have on small businesses, and how a federally mandated $15 minimum wage would affect small businesses.
Uplifting First-Time Homebuyers
Rep. Van Duyne introduced the "Uplifting First-Time Homebuyers Act," a bill intended to create a more accessible environment for first-time homebuyers by adjusting the IRA tax exception withdrawal limit.
In 1997, Congress created a tax exception for first-time homebuyers to withdraw up to $10,000 from their IRA. In 1997, the median home price was $115k. Today that number is closer to $300k. The "Uplifting First-Time Homebuyers Act" will increase the IRA homebuyer exception from $10k to $20k, the first increase in over 20 years.
Rep. Van Duyne is joined by Reps. Greg Steube (FL-17), Brian Mast (FL-18), Jeff Duncan (SC-3), Byron Donalds (FL-19), and Chris Stewart (UT-2) who have co-sponsored this bill.
Restaurant Recovery Fairness Act
Restaurant Recovery funds are currently vulnerable to fraud and abuse, keeping deserving businesses from getting the help they need to support their hard working employees and stay afloat. It is important to have necessary oversight to ensure funds are faithfully distributed to the restaurants that serve as the center of our communities. This is why Rep. Van Duyne introduced the bipartisan Restaurant Recovery Fairness Act, which will add a vital oversight component to the Small Business Administration's (SBA) $28.6 billion Restaurant Revitalization Fund. American restaurants have submitted requests for over $69 billion in funding, making this oversight crucial to ensure that only proper recipients receive funds.
Mitigating Supply Chain Vulnerability
COVID-19 showed our supply chain reliance on adversaries. While some supply chains could remain in place at no danger, a proper assessment was needed to determine what supply chains had the ability to threaten national security.
This is why Rep. Van Duyne introduced the bipartisan Supply Chain Vulnerability Assessment Act (H.R. 4295), which will require the Director of National Intelligence and Director of the CIA to complete a study to identify supply chains crucial to national security, their vulnerabilities, and submit recommendations on addressing them to Intel Committees.
The Supply Chain Vulnerability Assessment Act is a companion bill to Senator John Cornyn and Senator Angus King's Senate bill, S. 849. In the House, Democrat Rep. Jared Golden joins Rep. Van Duyne as a cosponsor.
North Texas Job Fair
After meeting with businesses in TX-24 and hearing about hiring shortages and the employment difficulties that have been brought on by the pandemic, Rep. Van Duyne hosted a job fair hosted by her office at the Irving Convention Center on July 15. She was joined by a group of bipartisan mayors, over 200 businesses , and thousands of Texans seeking their next employment opportunity.